Age: 4 (4/10/2019)
Gender: Female
Country: India

Needs a sponsor



...Read More



Bairon Josue Martinez Pineda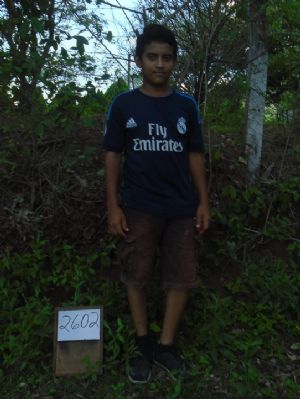 Ç Go back
Needs a sponsor



Country:
Honduras
City:
El Hatillo
Location in city:
Cantarranas
Age:
17 (1/19/2006)
Gender:
Male
Status:
Destitute
Support Application (491KB)



Bairon lives in a small, one room house that is made from adobe mud blocks. The house has a dirt floor and a tin roof. He and his sister sleep on a wooden framed bed that was hand made from rough wood. There is no mattress. There are instead, cords that are wrapped around the frame that have a blanket stretched across them. They are fortunate though because they do have electricity and running water and an outhouse.

Bairon's father works on a tomato farm and earns about $30 each month. His mother is a housewife with no income. Because of their poverty he has no toys of his own but is fascinated with toy cars.

He is not yet attending school because he is too young and does not have the required uniform. Sponsorship funds will provide this for him as well as the supplies he will need. He and his family faithfully attend the Grace Baptist Mission church in his village.
---

If you would like to sponsor this child for $35.00 a month then you can by two ways:
support@finalfrontiers.org