Age: 18 (3/8/2005)
Gender: Female
Country: Honduras

Needs a sponsor



...Read More



Albert Antonio Flores Pineda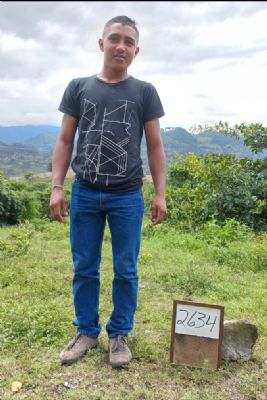 Ç Go back
Fully supported



Country:
Honduras
City:
Bartolo
Location in city:
Cantarranas
Age:
18 (5/8/2005)
Gender:
Male
Status:
Destitute
Support Application (394KB)



Albert is in not yet old enough to go to school but is looking forward to kindergarten where he will feel like a big boy. He lives in a village called Bartolo that sits high in the mountains and has lilttle access to the outside world. In his village there is only one TV and one refrigerator and both of them just arrived. They have had electricity for less than a year and his family cannot afford it.

They live in a two room house made of mud blocks that are sun dried and wood. The floor is dirt and the roof is tin sheets held on mostly by large rocks to keep the wind from blowing them away. They do have a rickety, hand made bed where he sleeps with mom and dad and his two brothers. The adobe stove is outside and when it rains there is no cooking to be done. They do not have any running water or bathroom, not even an outhouse. They have to go into the trees to use the bathroom.

Albert is not old enough to know how bad his life is. He is happy and bright. He doesn't have any toys to play with but he has his imagination and dreams of owning toy cars and stuffed animals.

His dad is a farm hand and earns about $30 weekly and his mom is a house wife because there are no jobs for women in his village outside the home. Together they attend the Baptist church every Sunday. They are a happy family who want the best for their children.