Age: 15 (5/23/2007)
Gender: Male
Country: Ukraine

Needs a sponsor



...Read More



Denia Vidaldina Pineda Galindo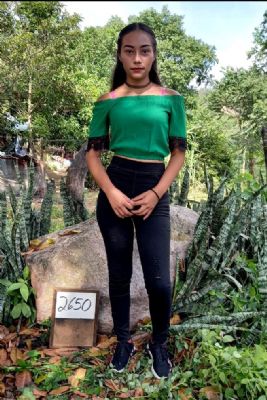 Ç Go back
Needs a sponsor



Country:
Honduras
City:
Bartolo
Location in city:
Cantarranas
Age:
18 (7/11/2004)
Gender:
Female
Status:
Destitute
Support Application (404KB)



This child is still too young for kindergarten but she is looking forward to next year when she will be a big girl and can go to school like all the others. For now she stays home and helps mom around the house and fills her days with imaginary adventures. She has no toys to play with so the rocks and sticks and bugs occupy her time but she said she wants to have a doll and a stuffed animal.

Her father, Teofilo, is a farmer and earns about $30 weekly, which is more than most. Her mother is a housewife as there are no jobs for women in her village.

Their little house is made of adobe blocks and has a tin roof, mostly held on by a few nails and large rocks so the wind does not blow it off. The floor of the house is packed dirt and the house has a kitchen, a bed room and one other room. They have no electricity, no water, no bathroom and their furniture consists of two plastic chairs and one plastic table. Denia has two dresses and one pair of shoes.

Of course she is too young to have come to Christ yet, but her mom and dad are Belivers and attend church every Sunday and take her with them.
---

If you would like to sponsor this child for $35.00 a month then you can by two ways:
support@finalfrontiers.org