Age: 11 (8/5/2008)
Gender: Male
Country: Cambodia

Needs a sponsor



...Read More



Abigail Dotsey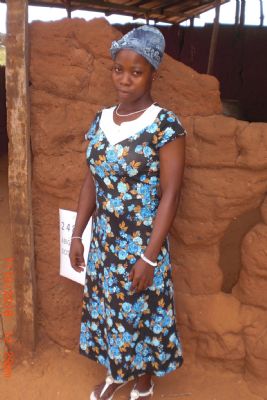 Ç Go back
Fully supported



Country:
Ghana
City:
Kpodzadzi
Location in city:
Greenland Baptist Church
Age:
19 (2/14/2000)
Gender:
Female
Status:
Destitute
Support Application (41KB)



   This child lives in a small town in Ghana. They live in a small home where the walls are made from mud and the roof is a made up from leaves that leak onto the dirt floor when it rains. They do their cooking with firewood. The do not have running water or electricity. They collect water from the stream and use it for cooking, drinking and cleaning. At night they use kerosene lamps to see. Most families with their low income typically eat banku. Banku is fermented corn dough and is often used in soups and stews.

   The native language of the area is Ewe, which is one of nine government recognized languages. English is the official language of the country and is used in schools.

   When this child is sponsored they will be enrolled in the program and will be attending the Greenland Baptist Church and receiving Bible teaching every day along with their meals and will be faithful members of the children's Sunday School class.

   To read about this child's specific situation and life please click on the application below.